***

At fifteen I fell in love. His name was Jake Stephens and he took the abandoned, lonely girl I had been and made me whole. His love was a pure and unconditional love that made every day better than the last…a fairy tale of my very own.
But this story isn't about Jake. It's about Abel Madden; the man I meet after the fairy tale goes to hell. A cocky, arrogant man who says what he wants, does as he pleases, and makes no excuses for it. He irritates me—downright pisses me off at times—but he also brings me back to life.
My name is Sidney Ellis and this is my story of finding love twice—the first when I needed it most and the second when I never saw it coming.

My rating: 5 of 5 stars

At 14%, I was a mess. A hot freaking mess.




Luckily they were tears of happiness and joy because Sidney had finally been given the love that she had always dreamed of and the family that she had always wanted. Jake's love saved her and his parents' acceptance completed her and gave her the confidence to pursue her goals.

By 19%, I was a fcking wreck.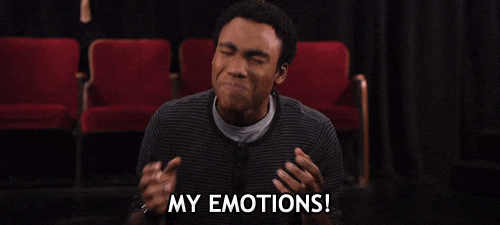 My heart was fcking shattered, into pieces much like the theme of this story. It's not like I didn't know that this was going to happen. Doesn't mean I was prepared. It's not like I couldn't predict what was going to happen. It's the fact that I was so in love!! I fell in love right along with Sidney. I fell in love with her love and her new lease on life. And then I was devastated. How else can I describe it? I was splintered. Fractured. Destroyed.




Then we meet Abel. Who freaking knew or could foresee how beautiful this man really was??? Who??? OMG this man was freaking beautiful!!!!!! He was sublime and he entered Sidney's life perfectly. He shook her up. He nudged her. He poked the bear so to speak. He sparked life back into her and I LOVED him for all that he was! To be loved by such pure souls was a blessing that anyone would be grateful for. Sidney, bittersweetly, was so blessed. There was no doubt that she and Abel were eternally thankful for their shared love.

Thank you L.A. Fiore for breaking my heart, "collecting the pieces", and putting it back together again!! This was an incredibly amazing example of hope and love! xoxo

An ARC was generously provided in exchange for an honest review


***
Click the picture to enter the Authors Release day Giveaway! Or head to her FB page to enter.
$100.00 Amazon Gift Card, this is not a digital card, but an actual gift card she will mail to the winner along with a signed paperback of Collecting The Pieces.
***
***
L.A. Fiore is the author of several books including: Beautifully Damaged, Waiting for the One and A Glimpse of the Dream. She's also the social secretary for her two children, a tamer of ill-mannered cats, the companion to one awesome dog and married to her best friend. She likes her wine red, her shrimp chilled and her social gatherings small and intimate.
***